As you are planning out your wedding, one of the primary things that you need to consider is the theme. A majority of the weddings are guided on the basis of themes today. However, finalizing on the ultimate theme and reflecting the entire ceremony surrounding it is a major challenge. Now there are several theme options you can consider, but selecting the right one is often confusing. It is not only about selecting the theme, but also deciding on the ways you want to make the necessary arrangements. How about creating a country garden theme for your wedding day?

Making Your Move:
Country garden theme bursts with light and color and at the same time it is alive with flowers, butterflies, trees and birds. Here are some of the top ways by means of which you can recreate an outdoor garden and arrange an elegant ceremony surrounding the theme. This theme is all about the simplicity and beauty of nature. There are loads of ways through which you can bring a subtle country touch to the celebrations.

Venue-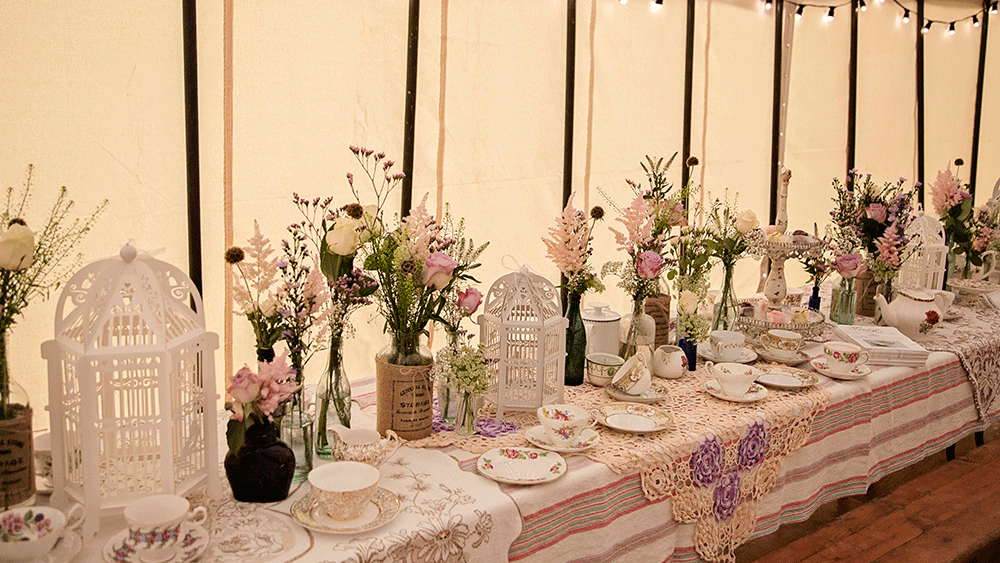 Selecting an outdoor venue, especially a garden or a big lawn can speak a lot about the theme. Moreover, you can even recreate the theme inside a church, a marquee or a reception venue.

Wedding Invite:
Give a skip to traditional invite. A butterfly wedding invitation card will look apt here. The other option would be to go for a Quinceanera Scroll Invitations. Explore online card stores to explore latest trend in invites.

Floral arrangements-
You can set the theme with lots of seasonal flowers all around. Ranging from lilac, roses, and round peonies, you can use wide varieties of flowers, both scented and colored to add to the beautiful décor of your venue. Adding some wild flowers and trailing foliage can add more romance to the theme.

Decoration-
While decorating the venue, using glass bottles in different shapes and sizes and placing them on the tables is a great idea. Fill up the China tea cups with wild flowers to bring in the desired charm. If possible, you can even ornate bird cages with larger blooms in order to bring a sophisticated look. Washed out jam jars can also look cool, and if you want you can add splashes of color to it. Using vintage tea cups and old fashioned tiered cakes can give a great feel to the theme. The tea cups can be used to hold and place the cards with scented blooms and ivy trailing. Hang love hearts with the name of bride and groom. Lanterns and candles are must for the evening.

Outfit-
For getting a country look, it is a good idea to go for a short or a tea-length dress. Adding a colored underskirt and matching shoes can add a bit of fun to the outfit. Try to accessorize your hair with real flowers and pearls because this in turn will bring a more modern look.

Serving fruits-
As an initial snack, you can serve fruits like apple, strawberry or other country produce. Cakes made of fruit can also be a great option to reflect the theme. This will certainly give unusual country garden twist to the ceremony. You can even place a basket of juice strawberries in the center of the table.
Thus, you can make the celebrations simple yet sober.