You might have fallen in love with a person belonging to a different religion. After all, there is no boundary in terms of caste, religion or culture for love. Organizing an interfaith wedding is a somewhat tricky. Here, we are going to reveal some wonderful tips to organize a stunning interfaith ceremony.
Handling Interfaith Marriages:
Handling the interfaith marriage is not an easy task. After all, the customs and cultures vary greatly from one to another. Here are some of the top things that you should do-
1.  A clear perception:
Right from the beginning, you should have a clear perception about the differences. You will both have to respect and accept the differences. This will make your relationship positive.
2.  Talking of both families:
Once you are clear about your beliefs and differences, you should make both the families meet. Give them enough time to get acquainted with each other and learn the differences. Talk about the wedding ceremony and rituals in detail and there should be acceptance from both sides.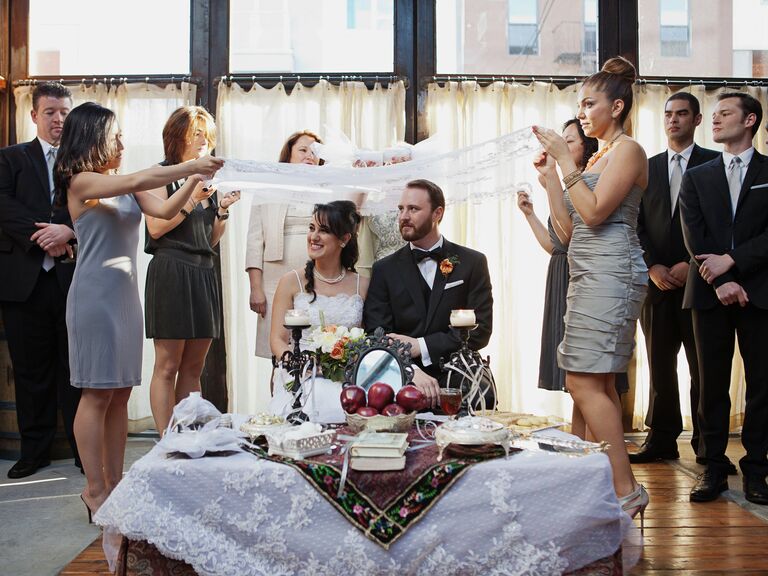 3.  Respecting the values and beliefs:
As you want them to respect your values and beliefs, in a similar way you should show equal respect to your values and beliefs. This in turn will please your partner's family, and you will also have a respectable position in their family.
4.  Avoiding last minute confusion:
The discussions about the wedding rituals should be carried out in detail so that there are no chances of any last minute confusion. Both sides should view the performances and the wedding ceremony. If there are any disagreements on anything, it should be sorted in advance.
5.  Music and entertainment:
It goes without saying that music and entertainment are parts of any wedding tradition. Therefore, you should organize for music, and if possible, you can prepare some fusion musical performance to surprise your family and friends.
6.  Wedding Card:
Your wedding is special, so it needs a colored scroll cards. Visit wedding invitations online store to get interfaith wedding invitation cards. Most of the store gives you the option to order sample wedding invite.
7.  Mixing up the rituals:
It is a good idea to mix up both the rituals so that there is respect for both the religions. You should have talked about in advance so that the wedding is carried out on the basis of that. This in turn will make your wedding a complete success.
8.  Two separate ceremonies:
If the need arises, you can even organize two different ceremonies representing two different cultures and religious beliefs. On the other hand, instead of calling a clergy or a priest, you can have the ceremony conducted by a justice of peace.
In any case, it is important to make sure that regardless the way you want to arrange and organize your wedding ceremony, both you and your partner agree to it. Consequently, your wedding will turn out to be successful and everyone attending the ceremony will remember it in the long time to come.
Save